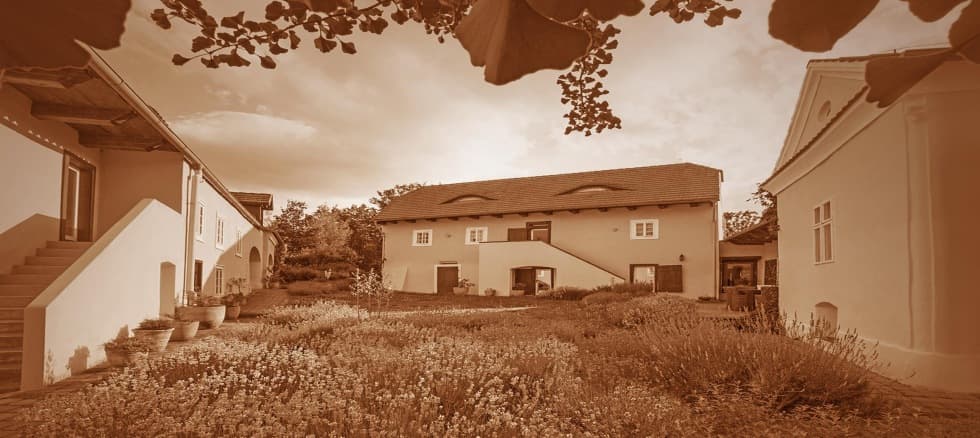 GIYOU history
From 1495
The locals in Saky worked with metal centuries before the first GIYOU silver flower design was created there. The iron ore-rich soil was used in the Middle Ages and metal processed manually by local predecessors, the remnants of their activities still hidden underground. One of the rooms of the house (dating back to 1495) is one of the oldest preserved rural room in Bohemia.
From 2019
The spirit of metalwork made itself known again in 2019, inspired by history, the house' garden and the beauty of its flowers. Attempts to artfully recreate them begun. The first model of the unique silver and gold flowers was created.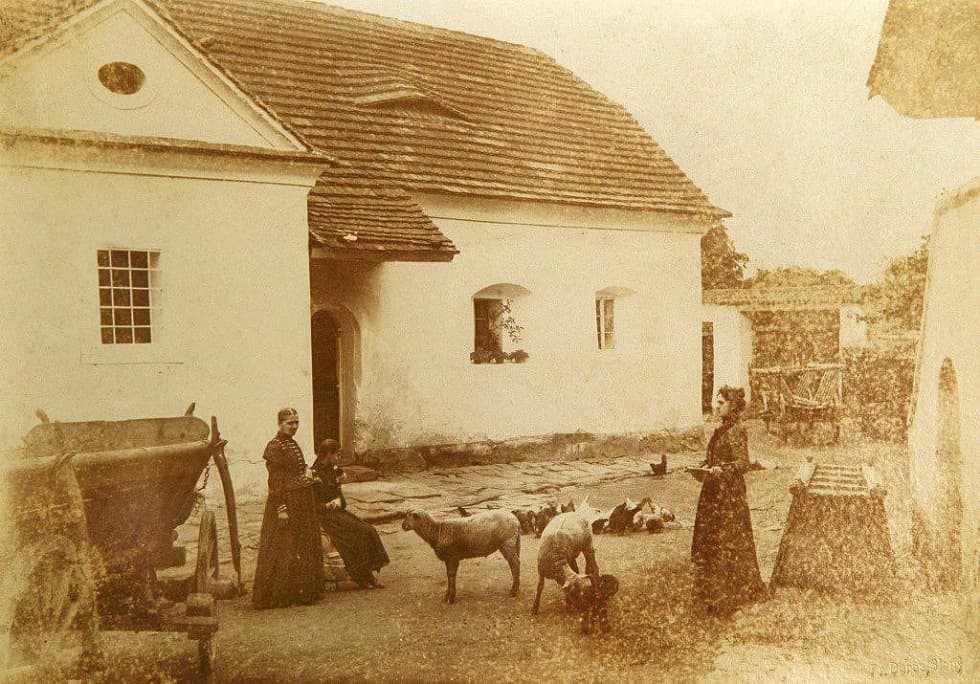 GIYOU today
We are an independent, family-owned company creating, crafting, and selling unique silver and gold flowers.

We value freedom, creativity, authenticity, independence, quality, and humanity. We create works to be passed down through generations, objects which are both beautiful and functional. Drawing on tradition while seeking new experiences, we pride ourselves on our freedom and courage to create, tackle the challenges of working with materials, and break the mould.
We deeply respect anyone with knowledge, skills, passion, purpose, and honesty. All production takes place in the Czech Republic, and we wish to keep it that way. We want to create beautiful things at a beautiful place, in a beautiful world. Our other activities and view of the world around us are in line with this mission. With our flowers we want to contribute to greater elegance of gifting and decoration, subtlety and clarity. More about us and GIYOU flowers - here.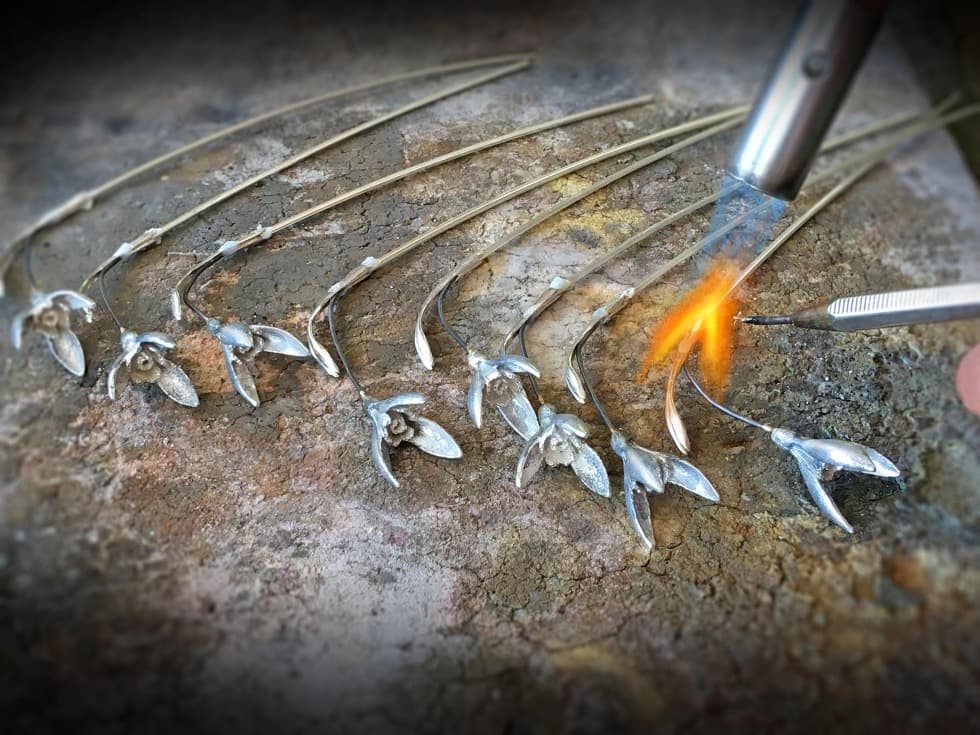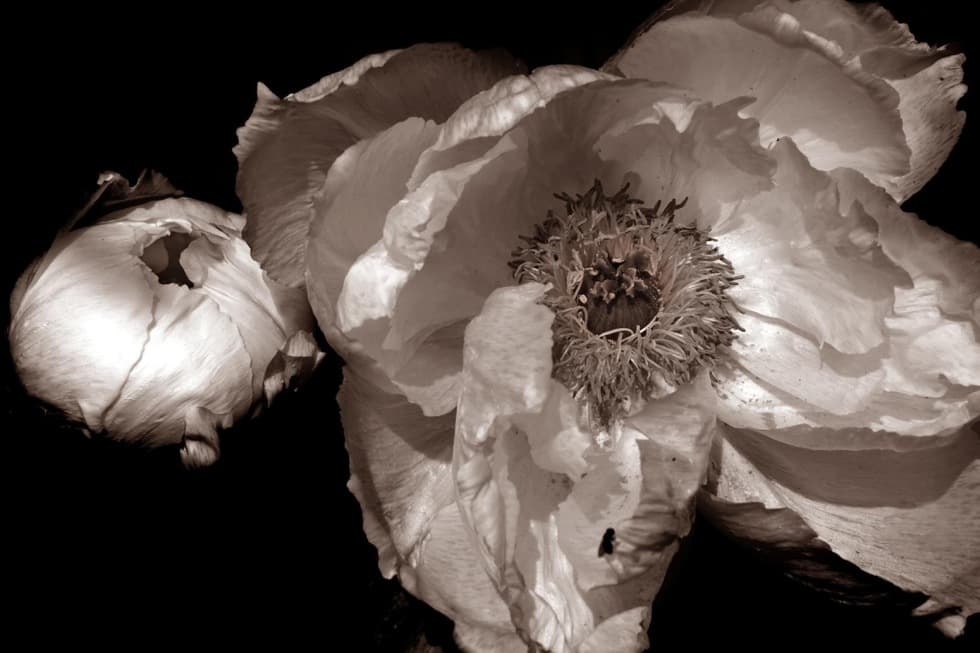 Milada Bláhová/Design and Art
When did you first see the place where you'd be creating your flowers?
"I first saw Saky on a rainy day in September 2014. The place had a special magic, smelled of history, there were lots of books there, pianos, and a fabulous garden with thousands of plants. I have been designing jewellery for a long time and it was easy to find inspiration and start creating in such an environment."
How do you create flower designs?
"We start with a live flower, learn how it is built, the shapes and structure, then scratch the first model into wax and refine it. Each flower is then worked by hand, using jewellery making techniques. Over the years spent on preparation, we have gained a lot of knowledge on handling production in the best possible way."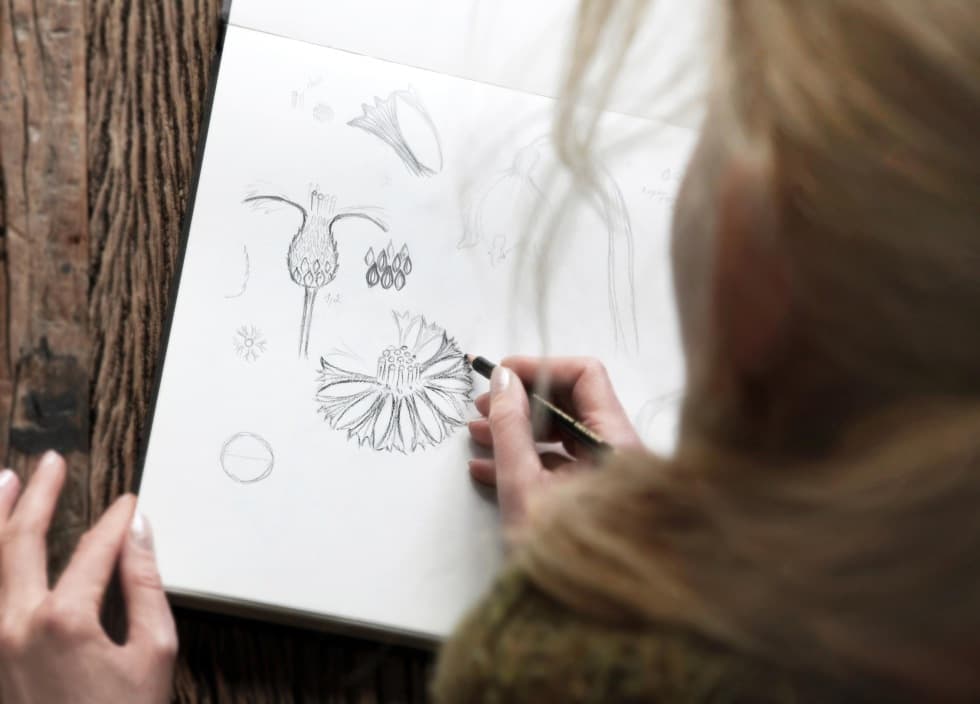 Where do the design and production originate?
"All GIYOU flowers are designed and produced in the Czech Republic. We create the design and models ourselves and the work with Czech craft partners on production. Both the design and creation stages are very important to us, so we collaborate with very talented detail-oriented jewellers, creating a product that is not only beautiful but also can stand the test of time."
How will GIYOU flowers evolve?
"So far we have been working with meadow flowers; now we are creating a series of new flower species as well as unusual products with floral motifs. And we want to maintain this basic line in the long-term. We plan to create 5 to 10 new GIYOU flowers every year."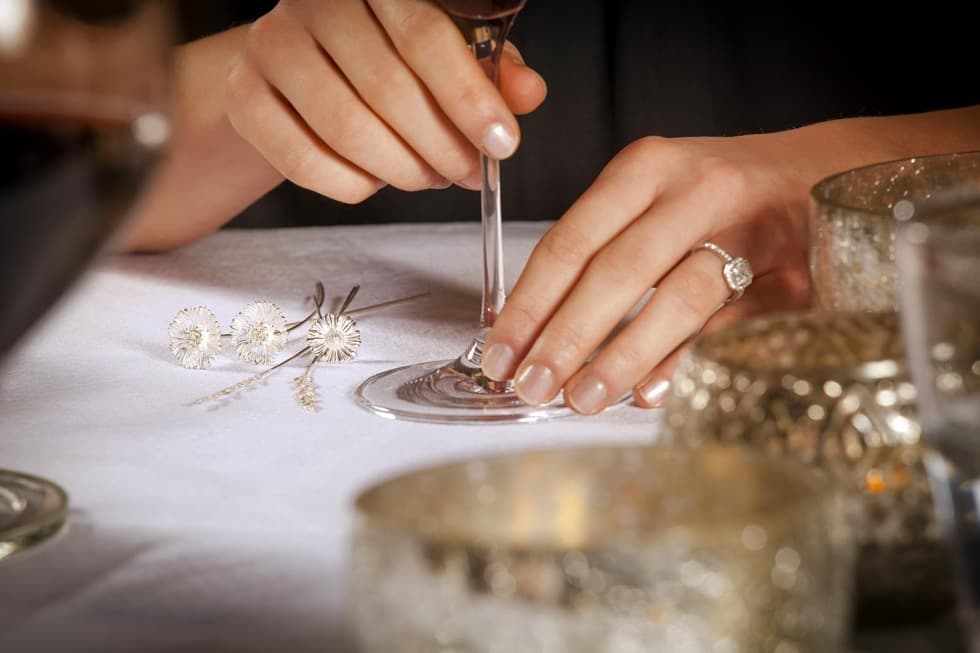 Radek Bláha/CMO
Why GIYOU?
"GIYOU has simplicity and grace, based on the age-old traditions of flower gifting, and adds something valuable to them. It is meant both for a young boy who shoves one flower in his pocket on his way to a date, and for those seeking a truly unique valuable gift. I myself have many times had difficulties finding a gift that would match my vision. And a silver or gold flower is a wonderful possibility. For a gifting and decoration as well."
Does really no one make such flowers?
"We were looking for similar flowers. But we haven't found flowers , in this form and utility, anywhere else."
How are GIYOU flowers sold now?
"At the moment through our e-shop but we are developing other alternatives and partnerships. GIYOU's connection to selected areas will also indicate what the flowers can offer people. Above all, however, we will focus on developing of the basic ideas of the flowers. And this will be more important to us than the volume of sales."
Customer support
info@giyou.cz
+420-775-555-531
Mo-Fr 9am - 6pm
Showroom
Saky 3 273 08 Trebichovice
Czech Republic
(please contact customer support to arrange a visit)