Selected unique bespoke creations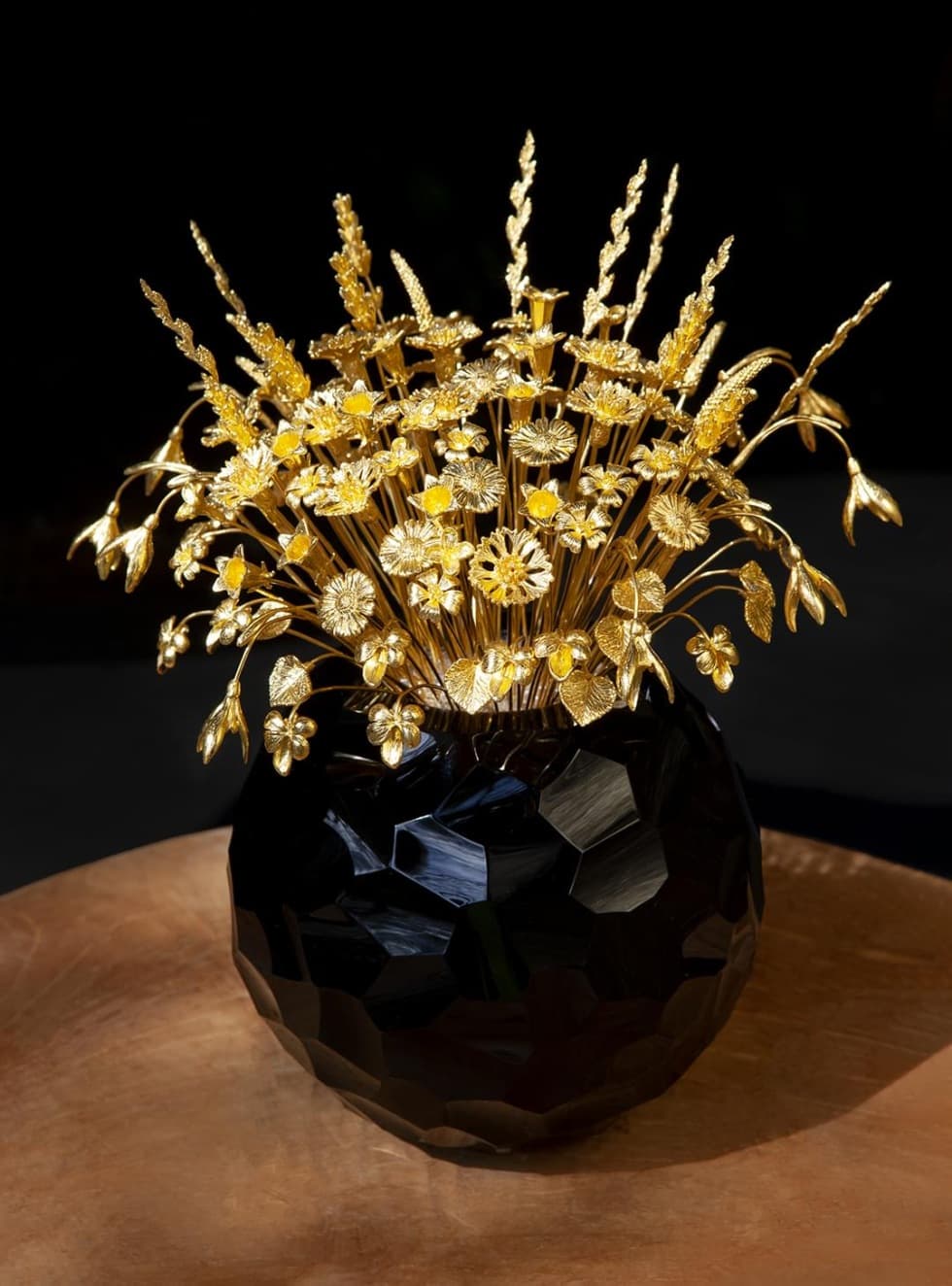 Globally unique bouquet from 118 pure gold flowers
The purpose of the bouquet was a decoration of the customer's home. Completion April 2023.
It consists of golden GIYOU flowers (daisies, cornflowers, lilac, bellflowers, lavender, snowdrops, ryegrass, plantains, mouse-ear chickweed, violets). The bouquet includes 118 flowers of 999.9/1000 gold (the purest gold). In total, it weighs 739 grams and is valued at approximately 3.5 million CZK (EUR 150.000).
Available information suggests this golden bouquet is most likely the most expensive golden bouquet created in the current world. Neither is there any information on any other golden bouquet of pure gold or so many flowers or different kinds of flowers having been currently created.